Top 10 Horror Movies of 2015-2017
Posted 2018/01/01 286 0
Top 10 Horror Movies of 2015-2017
Different people have different thoughts and ideas about a "perfect weekend" however; my idea of a perfect weekend includes snacks, drinks, friends and a good horror/thriller movie, That is why i thought of making a list of Top 10 Horror Movies of 2015-2017, just like we discuss in our previous two articles Top 5 Movies of 2017 and Top 5 Most Anticipated Movies of 2018. This article is for the fans of horror movies. If you are in mood of watching some good, goose bumps giving horror movie you are just at the right place as we have put together a list of some best horror movies of the years 2015, 2016 and 2017 for you to decide from (ATTENTION: Tough competition ahead). So, Lets start with Top 10 Horror Movies of 2015-2017
1. INSIDIOUS 3 (2015)
IMDB: www.imdb.com/title/tt3195644/
Plot:
It was initially released on 5th June 2015. The story revolves around a teenager Quinn Brenner who tries to take help of psychic Elise Rainier in order to contact her dead mother, while attempting to contact her mother she unintentionally attracts a demon from the other side. When Quinn is viciously attacked by the demon her dad begs Elise Rainier to help him get rid of the demonic possession from his daughter's body.
2. CRIMSON PEAK (2015)
IMDB: www.imdb.com/title/tt2554274/
Plot:
Released on 16th October 2015. This movie tells the story of Edith Cushing who lost her mother at a very young age but every now and then she is visited by the disfigured ghost of her mother who warns her to be aware of crimson peak. Edith meets a gentleman Thomas Sharpe and falls in love with him. Edith marries Thomas and moves to his mansion where he lives with his sister Lucille Sharpe. The story unfolds as Edith discovers disturbing hidden secrets about her husband, sister-in-law and the mansion.
3. THE WITCH (2015)
IMDB: www.imdb.com/title/tt4263482/
Plot:
The Story sets in 1630 New England, despair and panic surrounds the farmer, his wife and their children when their youngest son [Samuel] vanishes suddenly. The family blames their eldest daughter [Thomasin] who at time was watching him. With paranoia and suspicion mounting, the younger twins Jonas and Mercy suspects Thomasin of witchcraft, this then begins the test of the faith, love and loyalty to one another.
4. TRAIN TO BUSAN [Busanhaeng] (2016)
IMDB: www.imdb.com/title/tt5700672
Plot:
Seek-woo is a divorced workaholic father with not much time for his only daughter soo-ahn. Soo-ahn demands his father to take her to her mother who lives in Busan. Their journey turns into an existential threat as an apocalypse begins and most of the population turns into flesh craving zombies. The movie was released on 20th July 2016.
5. DON'T BREATHE (2016)
IMDB: www.imdb.com/title/tt4160708/
Plot:
A group of three: Rocky (A young woman struggling for a better life for her sister and herself), Money (rockey's boyfriend) and Alex (Money's friend) breaks in to the house of an old blind man in the hope of walking away with a massive fortune. However, just moments after entering the house the trio realizes they've made a grave mistake and now must find a way out of the house as the old man is not as helpless as he seems. It was initially released on 25th August 2016 in Italy.
6. HUSH (2016)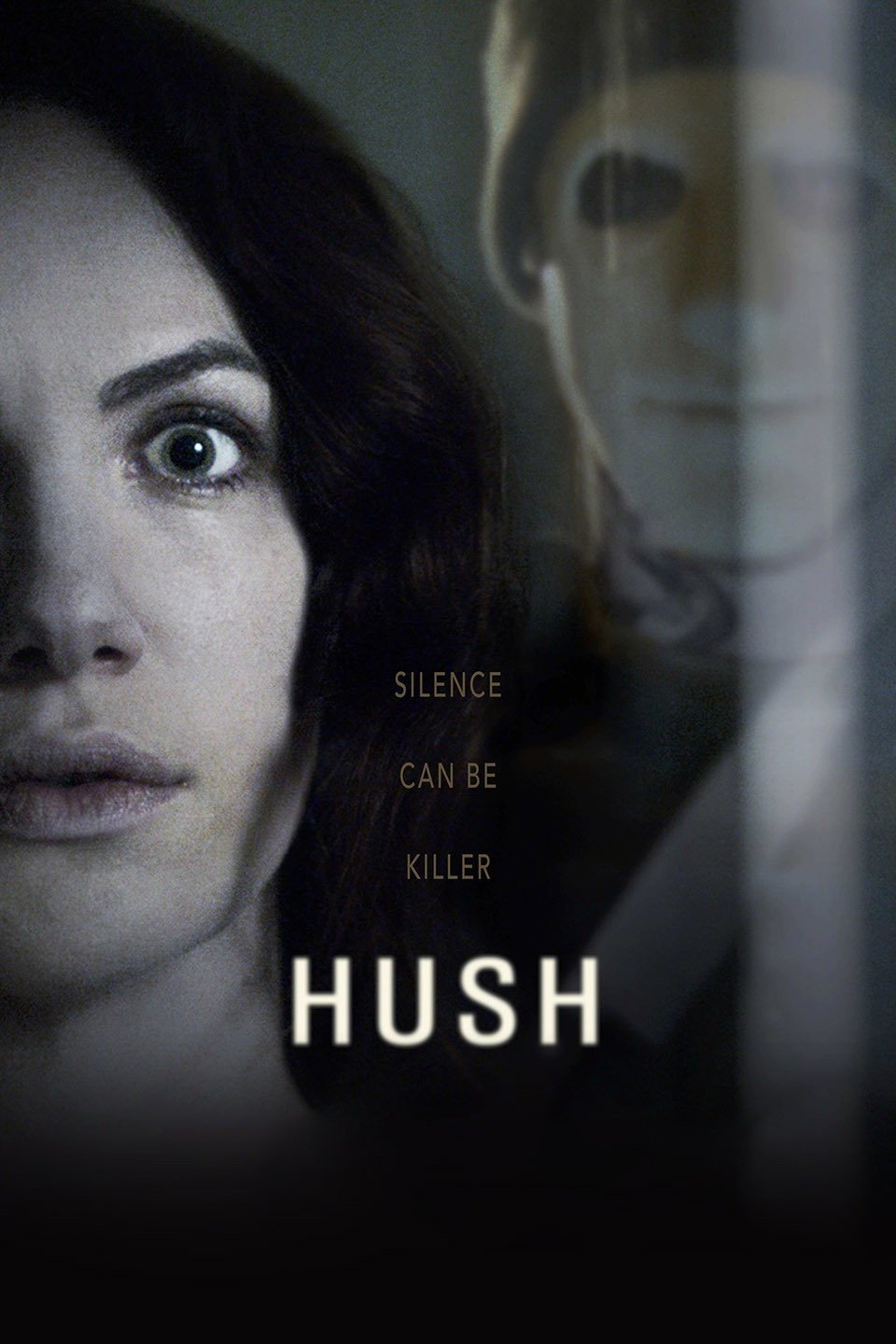 IMDB: www.imdb.com/title/tt5022702/
Plot:
The movie got released on 8th April 2016. Story of this thriller revolves around a deaf writer who retreated into the woods to live peacefully but now has to fight for her life as a masked killer appears at her house with no good intentions.
7. THE CONJURING 2 (2016)
IMDB: www.imdb.com/title/tt3065204/
Plot:
This movie is based on the true story from the case files of Ed and Lorraine Warren and was initially released in June 2016. The story sets off with Lorraine and Ed Warren who were travelling to London to help a single mother Peggy Hodgson who is afraid that something really evil resides in the house as her youngest daughter starts showing signs of demonic possession.
8. GET OUT (2017)
IMDB: www.imdb.com/title/tt5052448/
Plot:
Chris (A young African American) boy and his white girlfriend Rose go upstate to visit her parents at the weekend. Chris finds Rose's family overly accommodating but dismisses his suspicions as he thinks the family's just nervously trying to accept rose's interracial relationship but as the days progress he discovers some very unsettling truths about the family.
9. ANNABELLE: CREATION (2017)
IMDB: www.imdb.com/title/tt5140878
Plot:
Former toy maker Samuel Mullins, his wife Esther and their only daughter Bee are a small but happy family. A tragedy hits the family when Bee dies in a car accident. Twenty years later Samuel and Esther welcome a group of orphan girls and a nun from a closed orphanage into their house. Samuel tells the girls that they are not allowed into Esther's and another locked down room (the room that belonged to Bee). However, a curious girl Janice enters into the locked room and unleashes a dark entity. The movie got released in August 2017.
10. IT (2017)
IMDB: www.imdb.com/title/tt1396484/
Plot:
The Last in the List of Top 10 Horror Movies of 2015-2017 is "IT", Probably the most hyped movie of 2017 based on the novel "IT" by Stephen King was initially released in September 2017. In the town of Derry kids start disappearing one by one mysteriously. A group of seven bullied kids unite to solve this mystery and experience similar horrific encounters with a demonic shape-shifting entity that comes alive every 27 years to feed on the fear of town's children.
Here you go guys, this is the list of Top 10 Horror Movies of 2015-2017, and with it there also are links to watch all of these movies online. So Enjoy and do let us know about your views in comments.
Stay Tuned for more news!